Men's Motorchain Wallet Chain, Nickel Finish
R999.00
Men's Motorchain Wallet Chain
Antique Nickel Finish
Genuine leather fob
Secure double lobster clips
Size: 24″ total
Manufacturer Part Number: HDMWC11392-BLK
From only R135.43 pm over 12 months with FinChoicePay.
Find out how...
Make that purchase possible with FinChoicePay.
FinChoicePay is a new payment method that allows you to buy now and pay back your purchase over 3 to 12 months.
4 easy steps to use FinChoicePay
1
Browse your online stores and proceed to check-out
2
Choose FinChoicePay as payment method
3
Choose to repay over 3 to 12 months
4
Create your account and complete your purchase
Here's what you'll need:
A valid email address
To be over 18 years old
Still want more information on FinChoicePay? Click here...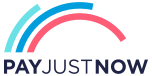 Pay over 3 EQUAL zero-interest instalments of R333.00 with PayJustNow.
Find out how...
PayJustNow is a simple, easy-to-use payment system.
Here's how it works:
PayJustNow allows you to pay for your purchase over 3 equal, zero interest instalments. You'll pay one instalment at the time of purchase, the next at the beginning of the following month and the last one a month thereafter.
#zerointerest
Step 1:
Browse your favourite online stores and proceed to check-out.
Step 2:
Choose PayJustNow as your payment method.
Step 3:
Create your account as easily as if your eyes were shut (though we'd recommend you keep them open).
Step 4:
Complete your purchase and whoop for joy!
A valid RSA ID document
To be over 18 years old
An email address
A SA Bank issued debit or credit card
Description
Harley-Davidson® Men's Motorchain Wallet Chain, HDMWC11392-BLK. This wallet chain will be fun to swap out with your existing chains on those occasions where a little more edginess is wanted. The chain features an awesome leather fob with debossed Harley-Davidson® distressed script. The metal parts are finished with a antiqued nickel finish. The chain is designed to resemble a motorcycle chain. It's heavy duty and measures 24-inches in length. Double lobster clips will keep whatever is attached secure. One of the claws has skulls for adornment. Made for those bikers who want the best of everything! Made by Lodis®, a division of American Accessories, Inc., under Harley-Davidson® license. Lodis®, established in 1965, has joined the ranks of Harley-Davidson® licensees, where craftsmanship and thoughtful design are a must. Their expertise in manufacturing leather goods and accessories is unsurpassed. NOTE: This purchase does not include a wallet – just the chain as shown. Manufacturer Part Number, HDMWC11392-BLK.