Glow in the Dark Challenge Coin
R319.00
Glow in the Dark Challenge Coin
From only R43.25 pm over 12 months with FinChoicePay.
Find out how...
Make that purchase possible with FinChoicePay.
FinChoicePay is a new payment method that allows you to buy now and pay back your purchase over 3 to 12 months.
4 easy steps to use FinChoicePay
1
Browse your online stores and proceed to check-out
2
Choose FinChoicePay as payment method
3
Choose to repay over 3 to 12 months
4
Create your account and complete your purchase
Here's what you'll need:
A valid email address
To be over 18 years old
Still want more information on FinChoicePay? Click here...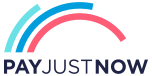 Pay over 3 EQUAL zero-interest instalments of R106.34 with PayJustNow.
Find out how...
PayJustNow is a simple, easy-to-use payment system.
Here's how it works:
PayJustNow allows you to pay for your purchase over 3 equal, zero interest instalments. You'll pay one instalment at the time of purchase, the next at the beginning of the following month and the last one a month thereafter.
#zerointerest
Step 1:
Browse your favourite online stores and proceed to check-out.
Step 2:
Choose PayJustNow as your payment method.
Step 3:
Create your account as easily as if your eyes were shut (though we'd recommend you keep them open).
Step 4:
Complete your purchase and whoop for joy!
A valid RSA ID document
To be over 18 years old
An email address
A SA Bank issued debit or credit card
Description
What are challenge coins?
A challenge coin may be a small coin or medallion, bearing an organization`s insignia or emblem and carried by the organization`s members. Traditionally they might be given to prove membership when challenged and to enhance morale. They are also exchanged in recognition of visits to an organization. Modern day challenge coins feature popular culture attributes.
Challenge friends and riders with your unique coin- If they fail to present theirs, they pay the first round!
Where did this tradition come from?
Challenge coins were never officially sanctioned, so the history behind the tradition is widely debated among military historians.
A common narrative purports that a wealthy American lieutenant in WWI distributed matching bronze coins to his unit members before they were deployed. When an American fighter pilot was captured by Germans and escaped to a French outpost, he was assumed to be a German spy – until he presented the challenge coin around his neck. According to the tale, the coin saved his life – and earned him a bottle of French wine a reparation.
Other historians believe that the tradition began in an infantry-run bar in Vietnam, where patrons were required to present enemy bullets or their challenge coin on entrance.
In keeping with either narrative, challenge coins still earn service members their share of alcohol. Military members often tap their challenge coins upon meeting in a bar – shouting, "coin – check" – and anyone who either cannot produce one or is the last to show it buys the first round of drinks.