Firefighter Original Auto Mug, Stainless Steel 18 oz.
R299.00
Harley-Davidson¨ Firefighter Original Stainless Steel Auto Travel Mug, MG1265. For years, in support of those who serve, Harley-Davidson¨ has had their own stylized badges / shields for Police, Firefighters, and Sheriffs. It is no surprise that the Harley¨ Maltese Cross Firefighter badge is very popular, symbolizing Bravery, Compassion, Courage, and Loyalty to Duty. Offered here is the original Harley-Davidson¨ FirefighterÕs badge on a beautiful, polished stainless steel mug. ItÕs insulated to keep it hot or cold, all 18-ounces. Show off your PRIDE or give it to a fellow friend! Made by Global Products, Inc. As a Harley-Davidson¨ licensee, GPII works to uphold the strong brand of Harley-Davidson¨ by creating products that can meet the high quality standards demanded of Harley¨ riders worldwide. If itÕs made by Global Products for Harley-Davidson¨ you can rest assured that the quality is there. MG1265.
Harley-Davidson¨ Firefighter Original Travel Mug
Stainless Steel
Extremely well insulated to keep your drinks hot longer
Size: 18 oz.
Show off your PRIDE or give it to a fellow friend!
Manufacturer Part Number: MG1265
From only R40.53 pm over 12 months with FinChoicePay.
Find out how...
Make that purchase possible with FinChoicePay.
FinChoicePay is a new payment method that allows you to buy now and pay back your purchase over 3 to 12 months.
4 easy steps to use FinChoicePay
1
Browse your online stores and proceed to check-out
2
Choose FinChoicePay as payment method
3
Choose to repay over 3 to 12 months
4
Create your account and complete your purchase
Here's what you'll need:
A valid email address
To be over 18 years old
Still want more information on FinChoicePay? Click here...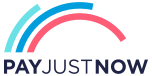 Pay over 3 EQUAL zero-interest instalments of R99.67 with PayJustNow.
Find out how...
PayJustNow is a simple, easy-to-use payment system.
Here's how it works:
PayJustNow allows you to pay for your purchase over 3 equal, zero interest instalments. You'll pay one instalment at the time of purchase, the next at the beginning of the following month and the last one a month thereafter.
#zerointerest
Step 1:
Browse your favourite online stores and proceed to check-out.
Step 2:
Choose PayJustNow as your payment method.
Step 3:
Create your account as easily as if your eyes were shut (though we'd recommend you keep them open).
Step 4:
Complete your purchase and whoop for joy!
A valid RSA ID document
To be over 18 years old
An email address
A SA Bank issued debit or credit card