Bar & Shield Day Backpack, Gray Logo, Black
R2,689.00
Harley-Davidson® Bar & Shield Day Back Pack
Made of five different poly and nylon material blends
Features a classic gray Bar & Shield logo on front
Bar & Shield ghost print nylon lining interior
Foam lined laptop pockets, key hooks, and assorted organizational pockets
Manufacturer Part Number: BP1968S-GRYBLK
From only R355.31 pm over 12 months with FinChoicePay.
Find out how...
Make that purchase possible with FinChoicePay.
FinChoicePay is a new payment method that allows you to buy now and pay back your purchase over 3 to 12 months.
4 easy steps to use FinChoicePay
1
Browse your online stores and proceed to check-out
2
Choose FinChoicePay as payment method
3
Choose to repay over 3 to 12 months
4
Create your account and complete your purchase
Here's what you'll need:
A valid email address
To be over 18 years old
Still want more information on FinChoicePay? Click here...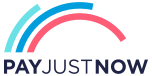 Pay over 3 EQUAL zero-interest instalments of R896.34 with PayJustNow.
Find out how...
PayJustNow is a simple, easy-to-use payment system.
Here's how it works:
PayJustNow allows you to pay for your purchase over 3 equal, zero interest instalments. You'll pay one instalment at the time of purchase, the next at the beginning of the following month and the last one a month thereafter.
#zerointerest
Step 1:
Browse your favourite online stores and proceed to check-out.
Step 2:
Choose PayJustNow as your payment method.
Step 3:
Create your account as easily as if your eyes were shut (though we'd recommend you keep them open).
Step 4:
Complete your purchase and whoop for joy!
A valid RSA ID document
To be over 18 years old
An email address
A SA Bank issued debit or credit card
Description
Harley-Davidson® Bar & Shield® Day Back Pack, BP1968S-GRYBLK. You can throw it, drop it, kick it, or toss it into a corner – because this backpack is all about forgiveness. It's made to withstand anything a kid, college student, or Dad can mete out in the form of punishment. It's made with five different nylon and poly blends for lasting durability. The stitching is tough and the zippers can take it. As for cosmetics, it features a classic grey and white Harley-Davidson® Bar & Shield® with American Legend Since 1903 printed at the top. It also has a silhouette Bar & Shield's® nylon lining. As for function, it has foam-lined laptop pockets, key hooks and assorted organizational pockets. The side web-pockets are perfect for quick access to a cell phone. This backpack measures 12.25″ L x 15″ H x 5.75″ D, and is made to accommodate tablets and/or laptops of varying sizes. It's not too big, nor too small – it's just right. Made by The Leather Accessory Source, a proud Licensee of Harley-Davidson® Motor Company, where function and style coexist in perfect harmony. BP1968S-GRYBLK.