Womens Silver Flash Bar & Shield Hip Pouch, Black
R499.00
Women's Silver Flash Bar & Shield Hip Pouch
Made of faux black leather
Adjustable and detachable crossbody strap
Polished Nickel Finish
Size: 7.75″ x 5.5″
From only R67.65 pm over 12 months with FinChoicePay.
Find out how...
Make that purchase possible with FinChoicePay.
FinChoicePay is a new payment method that allows you to buy now and pay back your purchase over 3 to 12 months.
4 easy steps to use FinChoicePay
1
Browse your online stores and proceed to check-out
2
Choose FinChoicePay as payment method
3
Choose to repay over 3 to 12 months
4
Create your account and complete your purchase
Here's what you'll need:
A valid email address
To be over 18 years old
Still want more information on FinChoicePay? Click here...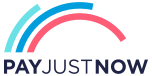 Pay over 3 EQUAL zero-interest instalments of R166.34 with PayJustNow.
Find out how...
PayJustNow is a simple, easy-to-use payment system.
Here's how it works:
PayJustNow allows you to pay for your purchase over 3 equal, zero interest instalments. You'll pay one instalment at the time of purchase, the next at the beginning of the following month and the last one a month thereafter.
#zerointerest
Step 1:
Browse your favourite online stores and proceed to check-out.
Step 2:
Choose PayJustNow as your payment method.
Step 3:
Create your account as easily as if your eyes were shut (though we'd recommend you keep them open).
Step 4:
Complete your purchase and whoop for joy!
A valid RSA ID document
To be over 18 years old
An email address
A SA Bank issued debit or credit card
Description
Harley-Davidson® Women's Silver Flash Bar & Shield® Black Hip or Crossbody Pouch / Bag. Made with faux leather, silver printed Harley-Davidson® logos abound. YouÕll find feminine cursive logos, logos with tribal tracery, and Bar & Shield® silhouettes, both filled and in outline form. They are all stunning. This is definitely for the biking lady. The purse comes with an adjustable and detachable crossbody strap (not shown), with polished nickel hardware. The pouch measures 7.75 x 5.5-inches and when worn as a hip bag, the polished nickel lobster claws easily snap to belt loops. The size is perfect for all those must-haves.