Women's H-D Jacquard Hobo Purse Black
R3,199.00
Zippered Opening
Made of woven cotton blend material with genuine leather trim
Features a shiny Nickel Classic Logo Plate
Red Dagger Lining
Dimensions: 13.5″ x 10″ x 5.5″
Cool new womens black cotton blend shoulder handbags by Harley-Davidson® from our exclusive Harley-Davidson® clothing line
Manufacturer Part Number: HD3426J-Black
From only R421.06 pm over 12 months with FinChoicePay.
Find out how...
Make that purchase possible with FinChoicePay.
FinChoicePay is a new payment method that allows you to buy now and pay back your purchase over 3 to 12 months.
4 easy steps to use FinChoicePay
1
Browse your online stores and proceed to check-out
2
Choose FinChoicePay as payment method
3
Choose to repay over 3 to 12 months
4
Create your account and complete your purchase
Here's what you'll need:
A valid email address
To be over 18 years old
Still want more information on FinChoicePay? Click here...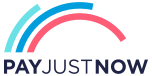 Pay over 3 EQUAL zero-interest instalments of R1,066.34 with PayJustNow.
Find out how...
PayJustNow is a simple, easy-to-use payment system.
Here's how it works:
PayJustNow allows you to pay for your purchase over 3 equal, zero interest instalments. You'll pay one instalment at the time of purchase, the next at the beginning of the following month and the last one a month thereafter.
#zerointerest
Step 1:
Browse your favourite online stores and proceed to check-out.
Step 2:
Choose PayJustNow as your payment method.
Step 3:
Create your account as easily as if your eyes were shut (though we'd recommend you keep them open).
Step 4:
Complete your purchase and whoop for joy!
A valid RSA ID document
To be over 18 years old
An email address
A SA Bank issued debit or credit card
Description
Harley-Davidson® Women's Leather Trimmed Black Jacquard Classic Hobo Purse / Bag, HD3426J-BLACK, is a classic you'll enjoy every time you reach for it. Its style, design, and edgy embellishments will turn heads. Most importantly, it is made to last. As the name Jacquard means, the graphic design isn't merely printed, it is incorporated into the weave, which means the H-D® graphics are there to stay. Made of jersey-backed yarn-dyed cotton/polyester blend, this purse exemplifies Harley® sophistication with its pattern finish, mixed stud hardware, and polished nickel medallion hanging H-D® signature charms. A decorative nickel Harley-Davidson® logo badge also embellishes the bag. Function is also built into the design of the purse, with a zip top closure with side and back pockets. The strap is made of genuine black leather. Open it up to reveal a brilliant red dagger poly blend lining with a Harley-Davidson® Bar & Shield® silhouette pattern. Staying on the cutting edge, this purse, as with all Harley® bags, accommodates a smart phone. Perfectly sized at 13.5″ X 10″ X 5.5″. HD3426J-BLACK.