Women's Fringe Python Leather Pouch w/ Strap, Black
R1,199.00
Harley-Davidson® Women's Fringe Python Pouch w/ Strap
Made from high-quality black Genuine leather with a smooth texture
Polished Nickel and Antique Nickel Finishes
Adjustable and detachable strap
Size: 6.5″ x 6.5″
From only R162.55 pm over 12 months with FinChoicePay.
Find out how...
Make that purchase possible with FinChoicePay.
FinChoicePay is a new payment method that allows you to buy now and pay back your purchase over 3 to 12 months.
4 easy steps to use FinChoicePay
1
Browse your online stores and proceed to check-out
2
Choose FinChoicePay as payment method
3
Choose to repay over 3 to 12 months
4
Create your account and complete your purchase
Here's what you'll need:
A valid email address
To be over 18 years old
Still want more information on FinChoicePay? Click here...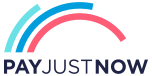 Pay over 3 EQUAL zero-interest instalments of R399.67 with PayJustNow.
Find out how...
PayJustNow is a simple, easy-to-use payment system.
Here's how it works:
PayJustNow allows you to pay for your purchase over 3 equal, zero interest instalments. You'll pay one instalment at the time of purchase, the next at the beginning of the following month and the last one a month thereafter.
#zerointerest
Step 1:
Browse your favourite online stores and proceed to check-out.
Step 2:
Choose PayJustNow as your payment method.
Step 3:
Create your account as easily as if your eyes were shut (though we'd recommend you keep them open).
Step 4:
Complete your purchase and whoop for joy!
A valid RSA ID document
To be over 18 years old
An email address
A SA Bank issued debit or credit card
Description
Harley-Davidson® Women's Fringe Python Pouch w/ Strap. Durable, heavy-duty polished nickel snap hooks. Constructed from durable genuine leather with a smooth texture. Decorated with a gorgeous sculpted B&S winged emblem, diamond-studded detailing and hanging leather fringe. Complete with antique nickel and polished Nickle finishes. Both adorable and functional, this hip bag pouch gives you plenty of room for all of your must-haves with the bonus of an adjustable detachable strap. Interior Size: 6.5″ x 5″. Exterior Size: 6.5″ x 6.5″.