Two Brother Racing Touring/Trike (1995-2016) Chrome W/Carbon Endcap slip-Ons Dual
R3,450.00
Pipe Features 
• Dyno tuned for maximum performance.
• Straight-back style design.
• Lends a sleek appearance while delivering low-end horsepower improvements and incredible sound.
• HD Certified Chrome Plating or Ceramic Black.
• Quick and easy to install.
• Handcrafted in the USA.
• 
From only R453.41 pm over 12 months with FinChoicePay.
Find out how...
Make that purchase possible with FinChoicePay.
FinChoicePay is a new payment method that allows you to buy now and pay back your purchase over 3 to 12 months.
4 easy steps to use FinChoicePay
1
Browse your online stores and proceed to check-out
2
Choose FinChoicePay as payment method
3
Choose to repay over 3 to 12 months
4
Create your account and complete your purchase
Here's what you'll need:
A valid email address
To be over 18 years old
Still want more information on FinChoicePay? Click here...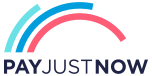 Pay over 3 EQUAL zero-interest instalments of R1,150.00 with PayJustNow.
Find out how...
PayJustNow is a simple, easy-to-use payment system.
Here's how it works:
PayJustNow allows you to pay for your purchase over 3 equal, zero interest instalments. You'll pay one instalment at the time of purchase, the next at the beginning of the following month and the last one a month thereafter.
#zerointerest
Step 1:
Browse your favourite online stores and proceed to check-out.
Step 2:
Choose PayJustNow as your payment method.
Step 3:
Create your account as easily as if your eyes were shut (though we'd recommend you keep them open).
Step 4:
Complete your purchase and whoop for joy!
A valid RSA ID document
To be over 18 years old
An email address
A SA Bank issued debit or credit card
Description
Like all of our products, our Touring exhaust systems were developed to surpass what is offered on the market today. Engineered to compliment the quality and performance of Harley Davidson's products, these handcrafted systems deliver unparalleled sound and performance for the ultimate race experience.