Silver Upwing Eagle Bar & Shield Pin
R179.00
Harley-Davidson¨ Upwing Eagle Pin.
Silver Eagle
Orange Bar & Shield Logo
3D Die Cast
Size: 1 3/8″ W x 1 3/4″ H
Make your cart more affordable by repaying over 3 to 12 months with FinChoicePay.
Find out how...
Make that purchase possible with FinChoicePay.
FinChoicePay is a new payment method that allows you to buy now and pay back your purchase over 3 to 12 months.
4 easy steps to use FinChoicePay
1
Browse your online stores and proceed to check-out
2
Choose FinChoicePay as payment method
3
Choose to repay over 3 to 12 months
4
Create your account and complete your purchase
Here's what you'll need:
A valid email address
To be over 18 years old
Still want more information on FinChoicePay? Click here...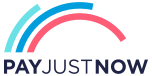 Pay over 3 EQUAL zero-interest instalments of R59.67 with PayJustNow.
Find out how...
PayJustNow is a simple, easy-to-use payment system.
Here's how it works:
PayJustNow allows you to pay for your purchase over 3 equal, zero interest instalments. You'll pay one instalment at the time of purchase, the next at the beginning of the following month and the last one a month thereafter.
#zerointerest
Step 1:
Browse your favourite online stores and proceed to check-out.
Step 2:
Choose PayJustNow as your payment method.
Step 3:
Create your account as easily as if your eyes were shut (though we'd recommend you keep them open).
Step 4:
Complete your purchase and whoop for joy!
A valid RSA ID document
To be over 18 years old
An email address
A SA Bank issued debit or credit card
Description
This Harley-Davidson¨ Bald Eagle Raised Winged Bar & Shield¨ silver pin, is all about being an American, and the notion of Living to Ride. The eagle and the Bar & Shield¨ go together like motorcycles and Sturgis. Perfect for a suit or sport jacket. Pin it on leather or canvas jackets, vests, or even shirts. It measures 1 3/8-inches wide by 1 3/4-inches high. Made of metal, it is 3D die-cast, polished, and simply handsome and eye-catching. It features a silver upwing eagle clutching a HarleyÕs Bar & Shield¨ logo. The eagle has turned its head to his left, and we can image that he sees something he doesnÕt like. ItÕs certainly not in a state of contentment Ð always on-guard, ready to protect. There is nothing so iconic than the classic, quintessential Harley-Davidson¨ Bar & Shield¨ logo, except when the Bar & Shield¨ is being protected by an American Bald Eagle! Only found on the American continent, the Bald Eagle not only looks majestic, it is tenacious and gives no quarter to intruders. It is no wonder that Harley-Davidson¨ incorporated this majestic icon of American strength and greatness into a logo.