Reflective Patch, Willie G. Skull Hubcap Emblem
R179.00
Harley-Davidson¨ Emblem
Willie G. Skull Hubcap
Small Size
Reflective patch
Size: 4″ x 4″
Cool new mens black novelty applique patches by Harley-Davidson¨ from our exclusive Harley-Davidson¨ clothing line
Make your cart more affordable by repaying over 3 to 12 months with FinChoicePay.
Find out how...
Make that purchase possible with FinChoicePay.
FinChoicePay is a new payment method that allows you to buy now and pay back your purchase over 3 to 12 months.
4 easy steps to use FinChoicePay
1
Browse your online stores and proceed to check-out
2
Choose FinChoicePay as payment method
3
Choose to repay over 3 to 12 months
4
Create your account and complete your purchase
Here's what you'll need:
A valid email address
To be over 18 years old
Still want more information on FinChoicePay? Click here...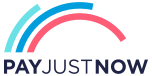 Pay over 3 EQUAL zero-interest instalments of R59.67 with PayJustNow.
Find out how...
PayJustNow is a simple, easy-to-use payment system.
Here's how it works:
PayJustNow allows you to pay for your purchase over 3 equal, zero interest instalments. You'll pay one instalment at the time of purchase, the next at the beginning of the following month and the last one a month thereafter.
#zerointerest
Step 1:
Browse your favourite online stores and proceed to check-out.
Step 2:
Choose PayJustNow as your payment method.
Step 3:
Create your account as easily as if your eyes were shut (though we'd recommend you keep them open).
Step 4:
Complete your purchase and whoop for joy!
A valid RSA ID document
To be over 18 years old
An email address
A SA Bank issued debit or credit card
Description
Harley-Davidson¨ Reflective Willie G. Skull Round Patch. It cannot be argued that Willie G has that Midas touch. He has never missed with one of his designs, and the skull image is included in that long list. It is distinctive and instantly recognized the world over. This patch, 4-inchdes in diameter, puts Willie GÕs skull front and center, surrounded by Harley¨ orange block lettering that has WillieÕs distinctive matching font Ð spelling out Harley-Davidson¨ Motorcycles. This patch is perfectly sized for jackets, vests, or anything where you want to boast the fact that this Willie G design is going to haunt us forever Ð in a good way, of course.