Men's Shot Caller Embossed Biker Leather Wallet
R1,399.00
Men's Shot Caller Biker Chain Wallet
Made of high-quality black Genuine leather
Embossed Harley-Davidson® script
Heavy-duty 19″ biker chain with secure lobster snap
This wallet is biker-ready!
Manufacturer Part Number: HDMWA11048-BLK
From only R189.00 pm over 12 months with FinChoicePay.
Find out how...
Make that purchase possible with FinChoicePay.
FinChoicePay is a new payment method that allows you to buy now and pay back your purchase over 3 to 12 months.
4 easy steps to use FinChoicePay
1
Browse your online stores and proceed to check-out
2
Choose FinChoicePay as payment method
3
Choose to repay over 3 to 12 months
4
Create your account and complete your purchase
Here's what you'll need:
A valid email address
To be over 18 years old
Still want more information on FinChoicePay? Click here...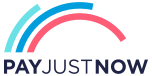 Pay over 3 EQUAL zero-interest instalments of R466.34 with PayJustNow.
Find out how...
PayJustNow is a simple, easy-to-use payment system.
Here's how it works:
PayJustNow allows you to pay for your purchase over 3 equal, zero interest instalments. You'll pay one instalment at the time of purchase, the next at the beginning of the following month and the last one a month thereafter.
#zerointerest
Step 1:
Browse your favourite online stores and proceed to check-out.
Step 2:
Choose PayJustNow as your payment method.
Step 3:
Create your account as easily as if your eyes were shut (though we'd recommend you keep them open).
Step 4:
Complete your purchase and whoop for joy!
A valid RSA ID document
To be over 18 years old
An email address
A SA Bank issued debit or credit card
Description
Harley-Davidson® Men's Shot Caller Biker Chain Leather Wallet, HDMWA11048-BLK. Once this wallet is in your back pocket, and the chain has been attached to a belt loop, it may difficult to not swagger after you dismount from your motorcycle. Harley® riders are generally very confident in their own skin – it's enough to know you are a Harley® man, no swaggering is necessary. This wallet is all Harley®. It's beautiful, functional, it's made with genuine leather, and it's not going anywhere without you – it has a heavy-duty 19-inch antique nickel chain and lobster claw snap closure. The outside of the wallet is embellished with a Harley-Davidson® logo, along with two nickel snaps you'll pop open to reach the contents. Once opened, the surprises keep coming. There are silvery crossed wrenches with a Harley-Davidson® Bar & Shield® logo sitting inside a silhouette Bar & Shield® window. An embossed Bar & Shield® is on the opposing side, along with slots for credit cards and IDs. Size: 6.5″ L x 3.5″ H. This wallet is biker-ready! Made under Harley-Davidson® license by Lodis Accessories, Inc., a licensee known for their expert craftsmanship. Their talented designers are consistently in pursuit of distinctive details, quality materials and exquisite designs in order to serve the demanding expectations of Harley® enthusiasts. HDMWA11048-BLK.