Reach® Solo Seat
R5,571.00
This Reachª Solo Seat puts you closer to the controls without sacrificing the FXDR 114 modelÕs head-turning style. Designed to position riders with a shorter inseam closer to the ground, Reachª Seats are shaped to place the rider in a comfortable and confident relationship to the hand and foot controls. Compared to the stock seat, the Reachª seat moves the rider approximately 1.5″ forward bringing the legs closer together for an easier reach to the controls and the ground. Reachª Seats feature a stepped profile that provides back support and keeps the rider from sliding back during acceleration. This Reachª Solo Seat is styled to match the FXDR 114 modelÕs Original Equipment seat.
From only R704.73 pm over 12 months with FinChoicePay.
Find out how...
Make that purchase possible with FinChoicePay.
FinChoicePay is a new payment method that allows you to buy now and pay back your purchase over 3 to 12 months.
4 easy steps to use FinChoicePay
1
Browse your online stores and proceed to check-out
2
Choose FinChoicePay as payment method
3
Choose to repay over 3 to 12 months
4
Create your account and complete your purchase
Here's what you'll need:
A valid email address
To be over 18 years old
Still want more information on FinChoicePay? Click here...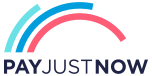 Pay over 3 EQUAL zero-interest instalments of R1,857.00 with PayJustNow.
Find out how...
PayJustNow is a simple, easy-to-use payment system.
Here's how it works:
PayJustNow allows you to pay for your purchase over 3 equal, zero interest instalments. You'll pay one instalment at the time of purchase, the next at the beginning of the following month and the last one a month thereafter.
#zerointerest
Step 1:
Browse your favourite online stores and proceed to check-out.
Step 2:
Choose PayJustNow as your payment method.
Step 3:
Create your account as easily as if your eyes were shut (though we'd recommend you keep them open).
Step 4:
Complete your purchase and whoop for joy!
A valid RSA ID document
To be over 18 years old
An email address
A SA Bank issued debit or credit card