H-D Script Chrome Motorcycle Plate Frame, 7.5 x 5 inches
R219.00
Harley-Davidson¨ H-D¨ Motorcycle License Plate Frame, MF02206. Fits all standard US State license plates for motorcycles that measure 7 x 4-inches. Made of durable metal with a chrome insert, this motorcycle license plate frame has that big-bike look and feel. A Harley-Davidson¨ Motorcycles logo adorns the bottom of the frame on a contrasting black background, with two Bar & Shield¨ logos, one off to each side. The top of the frame has a small silhouette Bar & Shield¨ logo artfully centered on a lined background. The frame measures 7.5 x 5-inches, which will accommodate all 7 x 4-inch motorcycle license plates made for use in the USA. The holes in the frame are made to match the plate for easy mounting. Once installed, the plate is beautifully framed for all to see Ð itÕs a Harley¨. Made by Global Products, Inc. As a Harley-Davidson¨ licensee, GPII works to uphold the strong brand of Harley-Davidson¨ by creating products that can meet the high quality standards demanded of Harley¨ riders worldwide. If itÕs made by Global Products for Harley-Davidson¨ you can rest assured that the quality is there. MF02206.
NOTE: This frame is made for motorcycle license plates in the US, which are standardized at 7 x 4-inches Ð specific for motorcycles. For golf cart or other ATV applications be sure of the fitment before purchase. This frame is 7.5" W x 5" H and is made to accommodate US license plates that measure 7 x 4-inches Ð specific for motorcycles.
Harley-Davidson¨ Motorcycle License Plate Frame
Features famous bold Harley-Davidson¨ script with engraved Bar & Shield logos
Made from metal with a chrome insert
Size: 7.5Ó W x 5Ó H
Silver Chrome
Manufacturer Part Number: MF02206
From only R29.69 pm over 12 months with FinChoicePay.
Find out how...
Make that purchase possible with FinChoicePay.
FinChoicePay is a new payment method that allows you to buy now and pay back your purchase over 3 to 12 months.
4 easy steps to use FinChoicePay
1
Browse your online stores and proceed to check-out
2
Choose FinChoicePay as payment method
3
Choose to repay over 3 to 12 months
4
Create your account and complete your purchase
Here's what you'll need:
A valid email address
To be over 18 years old
Still want more information on FinChoicePay? Click here...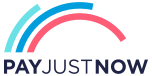 Pay over 3 EQUAL zero-interest instalments of R73.00 with PayJustNow.
Find out how...
PayJustNow is a simple, easy-to-use payment system.
Here's how it works:
PayJustNow allows you to pay for your purchase over 3 equal, zero interest instalments. You'll pay one instalment at the time of purchase, the next at the beginning of the following month and the last one a month thereafter.
#zerointerest
Step 1:
Browse your favourite online stores and proceed to check-out.
Step 2:
Choose PayJustNow as your payment method.
Step 3:
Create your account as easily as if your eyes were shut (though we'd recommend you keep them open).
Step 4:
Complete your purchase and whoop for joy!
A valid RSA ID document
To be over 18 years old
An email address
A SA Bank issued debit or credit card