Classic Bar & Shield¨ Hammered Ride Bell
R299.00
Legend claims Evil Road Spirits have latched themselves to motorcycles for as long as there have been bikes on the road. These Evil Road Spirits are responsible for mechanical problems and bad luck along a journey. The legends goes on to say that by attaching a small bell onto your bike, the Evil Road Spirits will become trapped inside the bell where the constant ringing drives them insane, making them lose their grip until they fall to the ground. (Ever wonder where potholes come from?) Legend has it that the mystery of the Guardianª Bell carries twice as much power when it is purchased by a friend or loved one and given as a gift. Show someone how much you care. Offer them defense against the Evil Road Spirits! Give a Guardianª Bell and share the Legend of Good Luck it offers to a motorcycle and its rider!
From only R40.53 pm over 12 months with FinChoicePay.
Find out how...
Make that purchase possible with FinChoicePay.
FinChoicePay is a new payment method that allows you to buy now and pay back your purchase over 3 to 12 months.
4 easy steps to use FinChoicePay
1
Browse your online stores and proceed to check-out
2
Choose FinChoicePay as payment method
3
Choose to repay over 3 to 12 months
4
Create your account and complete your purchase
Here's what you'll need:
A valid email address
To be over 18 years old
Still want more information on FinChoicePay? Click here...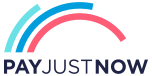 Pay over 3 EQUAL zero-interest instalments of R99.67 with PayJustNow.
Find out how...
PayJustNow is a simple, easy-to-use payment system.
Here's how it works:
PayJustNow allows you to pay for your purchase over 3 equal, zero interest instalments. You'll pay one instalment at the time of purchase, the next at the beginning of the following month and the last one a month thereafter.
#zerointerest
Step 1:
Browse your favourite online stores and proceed to check-out.
Step 2:
Choose PayJustNow as your payment method.
Step 3:
Create your account as easily as if your eyes were shut (though we'd recommend you keep them open).
Step 4:
Complete your purchase and whoop for joy!
A valid RSA ID document
To be over 18 years old
An email address
A SA Bank issued debit or credit card