Bar & Shield Day Back Pack, Orange Logo, Black
R2,689.00
Harley-Davidson® Bar & Shield Day Back Pack
Made of five different poly and nylon material blends
Features a classic orange Bar & Shield logo on front
Bar & Shield orange ghost print nylon lining interior
Foam lined laptop pockets, key hooks, and assorted organizational pockets
Manufacturer Part Number: BP1968S-ORGBLK
From only R355.31 pm over 12 months with FinChoicePay.
Find out how...
Make that purchase possible with FinChoicePay.
FinChoicePay is a new payment method that allows you to buy now and pay back your purchase over 3 to 12 months.
4 easy steps to use FinChoicePay
1
Browse your online stores and proceed to check-out
2
Choose FinChoicePay as payment method
3
Choose to repay over 3 to 12 months
4
Create your account and complete your purchase
Here's what you'll need:
A valid email address
To be over 18 years old
Still want more information on FinChoicePay? Click here...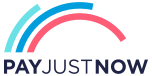 Pay over 3 EQUAL zero-interest instalments of R896.34 with PayJustNow.
Find out how...
PayJustNow is a simple, easy-to-use payment system.
Here's how it works:
PayJustNow allows you to pay for your purchase over 3 equal, zero interest instalments. You'll pay one instalment at the time of purchase, the next at the beginning of the following month and the last one a month thereafter.
#zerointerest
Step 1:
Browse your favourite online stores and proceed to check-out.
Step 2:
Choose PayJustNow as your payment method.
Step 3:
Create your account as easily as if your eyes were shut (though we'd recommend you keep them open).
Step 4:
Complete your purchase and whoop for joy!
A valid RSA ID document
To be over 18 years old
An email address
A SA Bank issued debit or credit card
Description
Harley-Davidson® Bar & Shield Day Back Pack, BP1968S-ORGBLK. This Backpack is made from five different nylon and poly blends for lasting durability. Features a classic orange Bar & Shield logo. Bar & Shield orange ghost print nylon lining. Foam lined laptop pockets, key hooks and assorted organizational pockets. All backpacks can accommodate tablets and/or laptops of varying sizes. Size: 12.25″ L x 15″ H x 5.75″ D.