#1 Red, White & Blue Small Patch
R179.00
Harley-Davidson¨ Patch
#1 Red, White & Blue Patch
X-Small Size
Size: 2″ W x 2 5/8″ H
American Flag Graphic
Make your cart more affordable by repaying over 3 to 12 months with FinChoicePay.
Find out how...
Make that purchase possible with FinChoicePay.
FinChoicePay is a new payment method that allows you to buy now and pay back your purchase over 3 to 12 months.
4 easy steps to use FinChoicePay
1
Browse your online stores and proceed to check-out
2
Choose FinChoicePay as payment method
3
Choose to repay over 3 to 12 months
4
Create your account and complete your purchase
Here's what you'll need:
A valid email address
To be over 18 years old
Still want more information on FinChoicePay? Click here...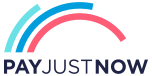 Pay over 3 EQUAL zero-interest instalments of R59.67 with PayJustNow.
Find out how...
PayJustNow is a simple, easy-to-use payment system.
Here's how it works:
PayJustNow allows you to pay for your purchase over 3 equal, zero interest instalments. You'll pay one instalment at the time of purchase, the next at the beginning of the following month and the last one a month thereafter.
#zerointerest
Step 1:
Browse your favourite online stores and proceed to check-out.
Step 2:
Choose PayJustNow as your payment method.
Step 3:
Create your account as easily as if your eyes were shut (though we'd recommend you keep them open).
Step 4:
Complete your purchase and whoop for joy!
A valid RSA ID document
To be over 18 years old
An email address
A SA Bank issued debit or credit card
Description
The Harley-Davidson¨ #1 Red, White & Blue logo, sometimes known as simply #1, has become as recognizable as the Bar & Shield¨ logo over the last 40 plus years. Presented here is the #1 logo in the form of a beautifully embroidered patch, suitable for sewing onto leather or denim jackets or shirts. With Harley-Davidson¨ spelled out across the bottom, the stem and top of the number one incorporates the American Flag. The patch is small, measuring just under 3-inches in height. The Harley-Davidson¨ museum says the logo was designed in honor of the Harley-Davidson¨ race teamÕs Grand National Championships. Willie G. Davidson liked it so much that he incorporated the emblem into the dashboard of the 1971 FX Super Glide¨ motorcycle. Afterward, the logo took on a life of its own, appearing on other motorcycles, clothing, and motorcycle accessories. This patch is perfectly sized for jackets, vests, or anything where you want to boast your American patriotism, all the while noting that Harley-Davidson¨ remains "Number One" in the world of motorcycling.