Defiance Ftbrd Kit,P
R3,737.00
Show your complete disregard for the rules. Defined by sweeping curves, this Passenger Footboard Kit features a rich tuxedo black finish that is the perfect complement to your sinister ride. The design incorporates a field of textured, black, perforated rubber surrounded by deep grooves with deep lateral lines on the inside. The complete Defiance Collection sets a new rebellious direction in customizing. These extended length, sweeping shark-fin footboards are shaped to maintain a long and lean appearance, offering plenty of options for foot repositioning while on the bike. Includes left and right footboard pans and vibration-isolated inserts.
From only R490.41 pm over 12 months with FinChoicePay.
Find out how...
Make that purchase possible with FinChoicePay.
FinChoicePay is a new payment method that allows you to buy now and pay back your purchase over 3 to 12 months.
4 easy steps to use FinChoicePay
1
Browse your online stores and proceed to check-out
2
Choose FinChoicePay as payment method
3
Choose to repay over 3 to 12 months
4
Create your account and complete your purchase
Here's what you'll need:
A valid email address
To be over 18 years old
Still want more information on FinChoicePay? Click here...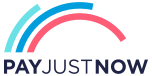 Pay over 3 EQUAL zero-interest instalments of R1,245.67 with PayJustNow.
Find out how...
PayJustNow is a simple, easy-to-use payment system.
Here's how it works:
PayJustNow allows you to pay for your purchase over 3 equal, zero interest instalments. You'll pay one instalment at the time of purchase, the next at the beginning of the following month and the last one a month thereafter.
#zerointerest
Step 1:
Browse your favourite online stores and proceed to check-out.
Step 2:
Choose PayJustNow as your payment method.
Step 3:
Create your account as easily as if your eyes were shut (though we'd recommend you keep them open).
Step 4:
Complete your purchase and whoop for joy!
A valid RSA ID document
To be over 18 years old
An email address
A SA Bank issued debit or credit card