Bar & Shield Zippered Tour-Pak Rack Bag Black
R1,750.00
Fits models equipped with Tour-Pak¨, Trike or Sidecar Luggage Racks
Built-in plastic reinforced tub will maintain its sturdy shape
Features large exterior pockets with glove-friendly, ergonomically contoured zipper pulls and an oversize custom handle
Features 2 zippered exterior side pockets, 1 zippered top pocket and 3 zippered mesh interior pockets
Size: 20.5Ó W x 9.5Ó H x 13Ó D
From only R234.25 pm over 12 months with FinChoicePay.
Find out how...
Make that purchase possible with FinChoicePay.
FinChoicePay is a new payment method that allows you to buy now and pay back your purchase over 3 to 12 months.
4 easy steps to use FinChoicePay
1
Browse your online stores and proceed to check-out
2
Choose FinChoicePay as payment method
3
Choose to repay over 3 to 12 months
4
Create your account and complete your purchase
Here's what you'll need:
A valid email address
To be over 18 years old
Still want more information on FinChoicePay? Click here...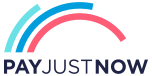 Pay over 3 EQUAL zero-interest instalments of R583.34 with PayJustNow.
Find out how...
PayJustNow is a simple, easy-to-use payment system.
Here's how it works:
PayJustNow allows you to pay for your purchase over 3 equal, zero interest instalments. You'll pay one instalment at the time of purchase, the next at the beginning of the following month and the last one a month thereafter.
#zerointerest
Step 1:
Browse your favourite online stores and proceed to check-out.
Step 2:
Choose PayJustNow as your payment method.
Step 3:
Create your account as easily as if your eyes were shut (though we'd recommend you keep them open).
Step 4:
Complete your purchase and whoop for joy!
A valid RSA ID document
To be over 18 years old
An email address
A SA Bank issued debit or credit card
Description
Harley-Davidson¨ Tour-Pak rack bag. The Tour-Pak¨ Rack Bag is perfect for one night or a quick weekend getaway, and conveniently mounts to your Tour-Pak¨ luggage rack. Built-in plastic reinforced tub will maintain its sturdy shape and protect your belongings for the long haul. Features large exterior pockets with glove-friendly, ergonomically contoured zipper pulls and an oversize custom handle. For additional versatility, these bags can be equipped with an optional Premium Shoulder Strap for easy handling. Tour-Pak¨ Rack Bag features 2 zippered exterior side pockets, 1 zippered top pocket and 3 zippered mesh interior pockets. Bag and integrated rain cover feature 3Mª Scotchliteª reflective piping and graphics for added visibility. Luggage capacity: 2000.0 cubic inches Dimensions: 20.5" W x 13" H X 9.5" D. Includes bag, straps and rain cover. Two year Harley-Davidson¨ limited warranty.
Fitment:
Fits models equipped with Tour-Pak¨, Trike or Sidecar Luggage Racks (except Mini Rack P/N 53100-96).